I had a very small window of time for painting last night, as I spent the limited amount I do have playing Borderlands 2 with my brothers!
However here is a quick pic of what I managed to get done!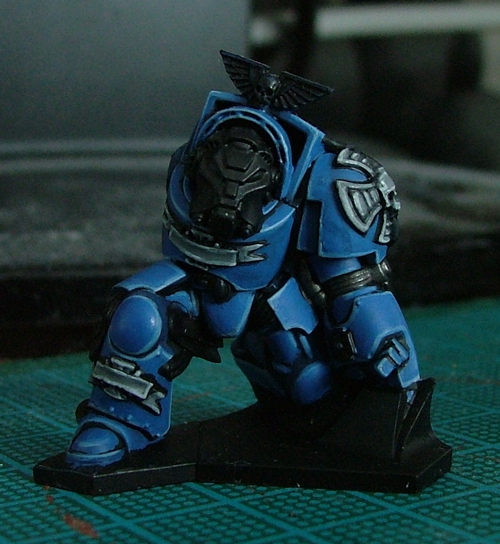 The picture looks a little dark,  I had to take it early this morning! I Still have to clean everything up, but made a start with the grey and the silver areas! Hoping to get more done tonight!