Well, the final Gal Vorbak has been completed!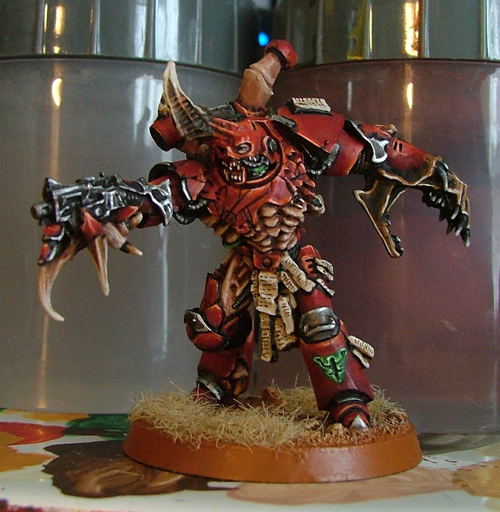 I have to be honest, this is the worst of the bunch. The details on the face (the other side of the one in the picture) was pretty bad. It really brought my enthusiasm down for what was my favourite miniature out of the five.
Still, they are done! I just have three more possessed models to finish, then I have a clean slate, will need to pick a new project!