These are the first miniatures for my Blood Bowl team the "Dread Devils". Formerly the human Blood Bowl team the "Altdorf 'Ammers", the whole team mysteriously died in a tragic accident whilst on a fishing trip.
After seeing an opportunity too good to pass, the necromancer (and now head coach) Olly "Gunner" Soul-Shriek brought them back from the dead, and to his stadium, the "Theatre of Screams" for pre season training!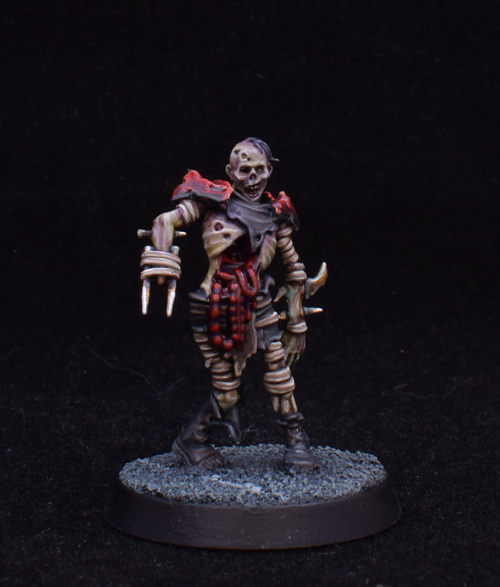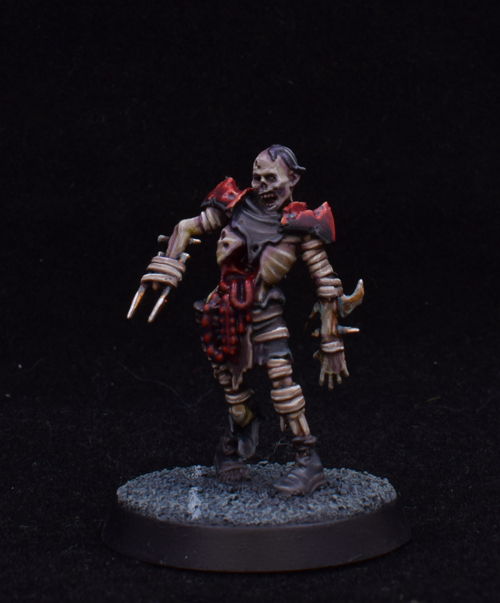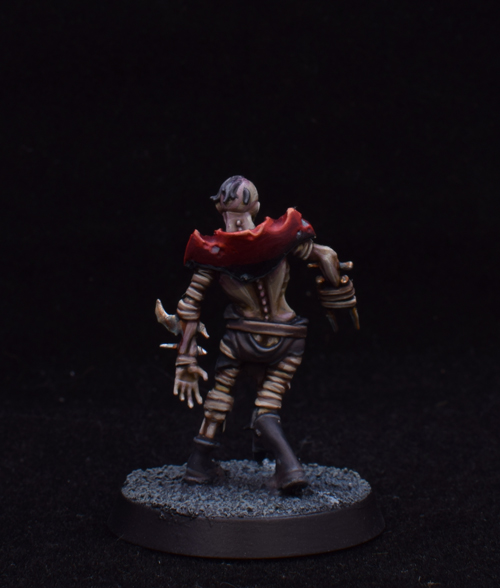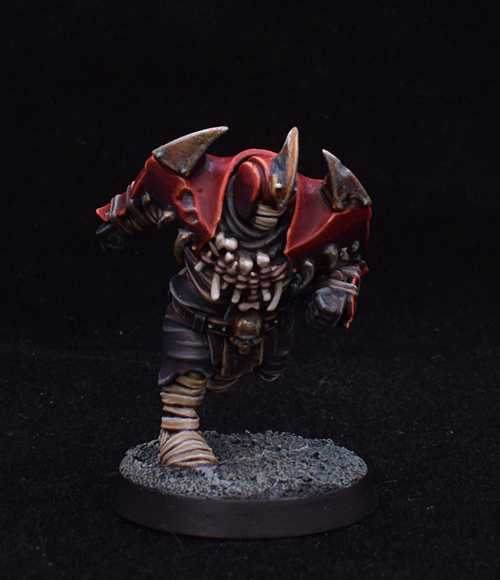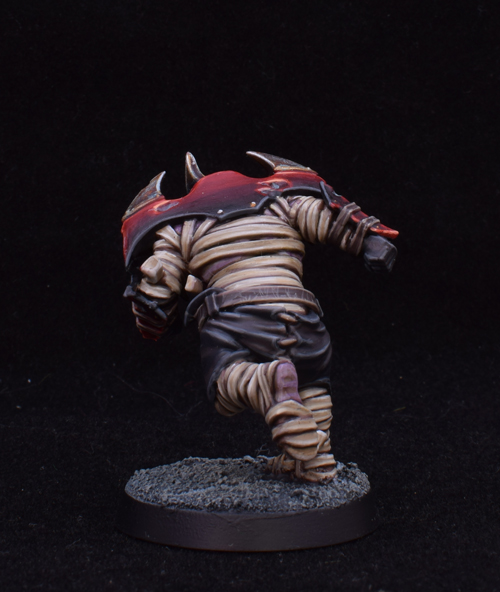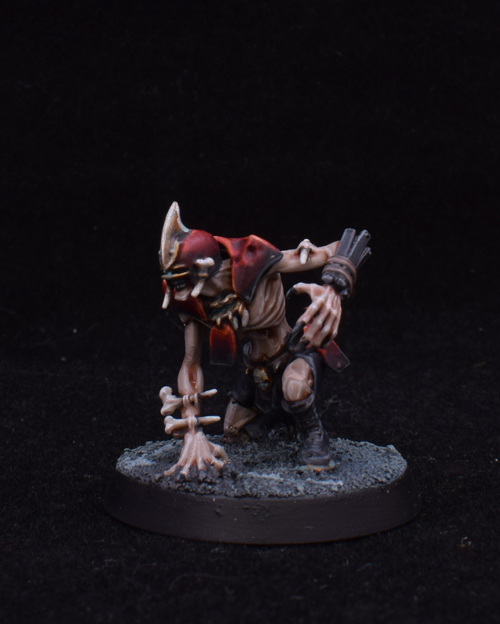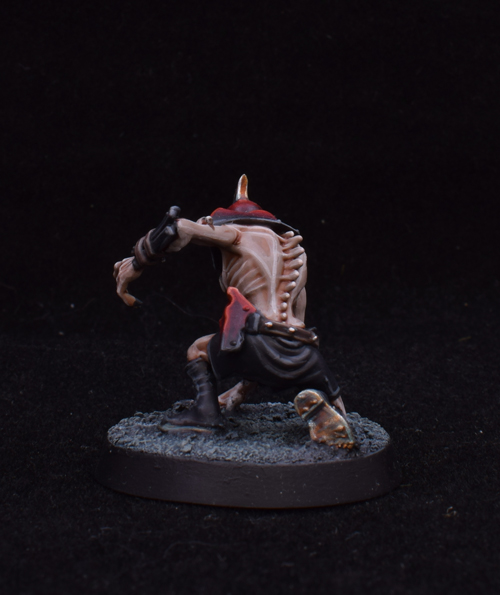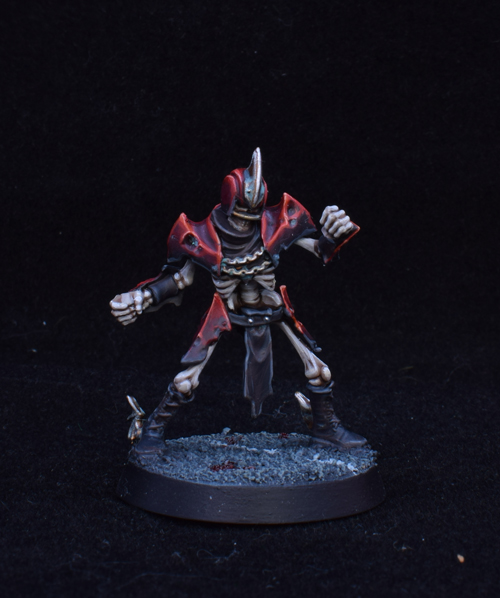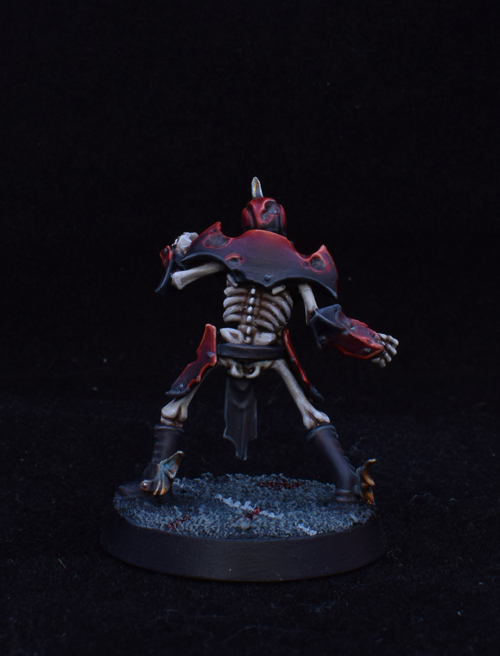 I shall be adding squad numbers and the like when the rest of the team is painted!