I have been working on a few miniatures recently, with a view to designing my own chapter.  And this is one such mini.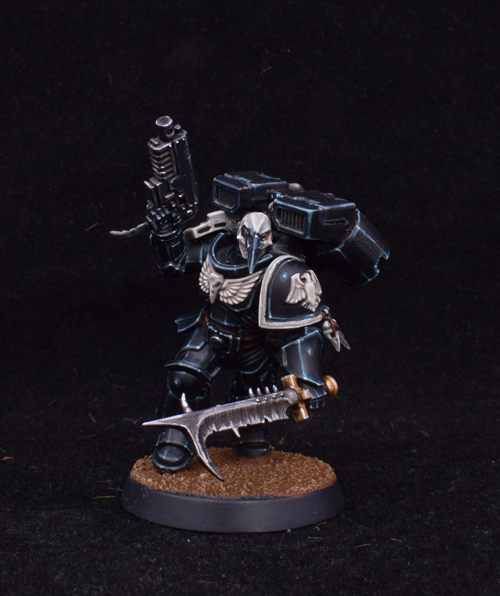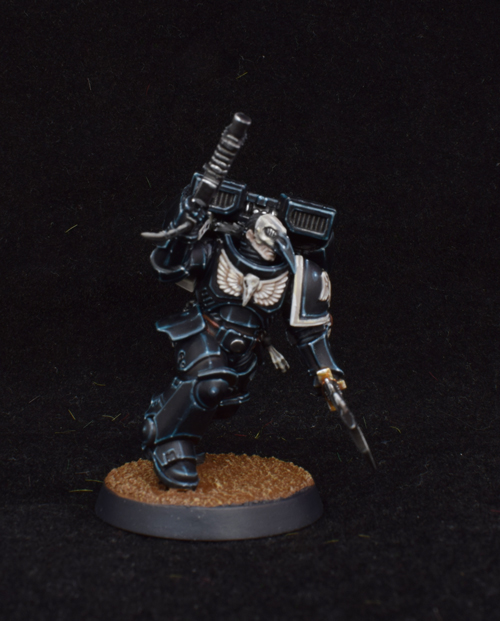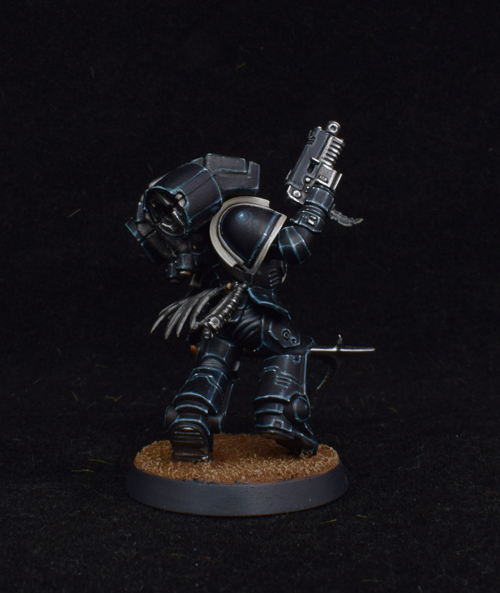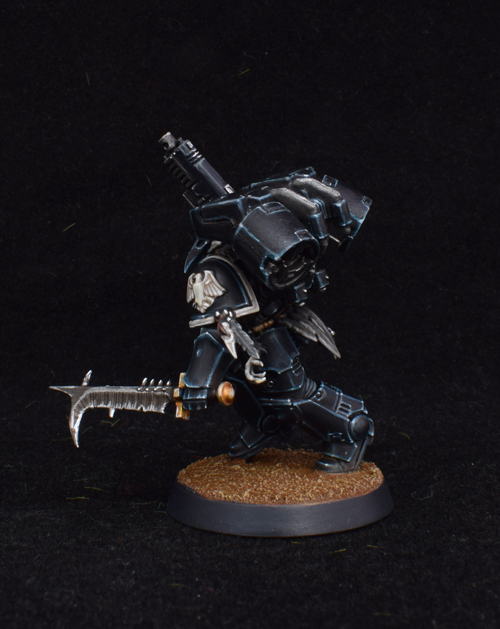 Briefly, the idea behind the chapter is that it is a Raven Guard successor chapter, and it was all but wiped out. With the arrival of the Primaris marines, the Chapter has a shot at survival. However things haven't quite gone to plan, as many of the wargear and resources have not made it to their home world, and the Raven Guard have a history of unstable geneseed….
I am not 100% certain on the name. I chose sons of the Raven because they were allegedly wiped out, and I like the idea. But I was tempted with "Sons of the Crow". Anyway. the basic thoughts are bumbling about in my brain.