Another update on the Wight King.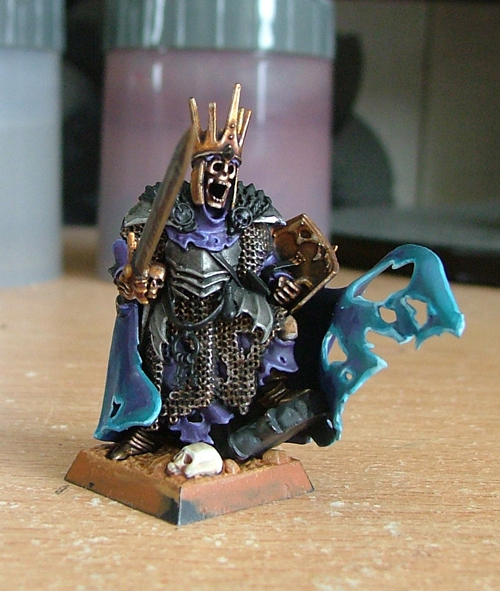 Generally speaking I am pretty happy with this guy. I should really have bought some grave guard to practice things on first, like the colour of the bone, the cloak and the armour. But for a one off miniature I can't say I'm too disappointed.
Hoping to finish him today!